Thank you for taking the time to visit.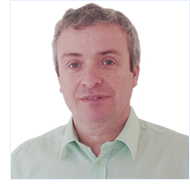 From your first contact with me, I will seek to provide support, feedback, and deep understanding. Each person who comes into my office can expect to be treated with respect and compassion. As a counsellor, I listen carefully, but I also speak up. The strength of therapy is in both the relationship and the learning.
About Me
For the past 15 years, I have worked as a psychotherapist and counsellor in the USA and Ireland. My private practice is in Westport, Co. Mayo.
I specialize in individual, group, couples and family therapy.
I utilize a directive approach and combination of therapies ranging from mindfulness based Cognitive Behavioural Therapy, Gestalt therapy, Inner Child therapy and Eastern philosophy.
I am also interested in your spiritual framework as it may pertain to values and beliefs.
While working in the USA I was trained in mindfulness-based stress reduction techniques that many hospitals in the USA use to manage stress and pain. There I also lectured at College of San Mateo in California, guest lectured at San Francisco State University and also at GMIT (Castlebar Campus).
I  have also lectured on Counselling and Psychotherapy (level 7 and 8 degree programmes) for The Irish College of Humanities and Applied Sciences.
Background
Education
M.Sc. (Hons) in Individual, Marriage, Family and Child Psychotherapy (San Francisco State University, California).
B.A. (Hons) in Developmental Psychology (San Francisco State University, California).
National Certified Counsellor  (USA).
In addition to academic qualifications, I completed over 3000 hours of supervised clinical experience during training (as required by California standards) to demonstrate professional competency as a psychotherapist. 
Professional Memberships
Irish Association for Counselling & Psychotherapy
Association of Professional Counsellors & Psychotherapists (Ireland).
National Certified Counsellors (USA).
Arrangements
Fees
Please call to discuss current fees. Payment is made at each session.
Insured reimbursements
Clients who carry insurance should be aware that professional services are rendered and charged to the client not to the insurance company. I will provide you with a copy of your receipt which you can submit to your insurance company for reimbursement.
Duration of therapy sessions
Individual therapy: 50 minutes.
Family Therapy: 90 minutes.
Couples Therapy: 90 minutes.
Group Therapy: 2 hours.
Cancellation Policy
The scheduling of an appointment involves the reservation of a specific time for you. A minimum of 24 hours notice is required for rescheduling or cancellation of an appointment. The full fee will be charged for the session without such notification.
In practice I strive to provide you with the highest level of care. If you have any questions relating to these policies or therapies please address at the appointment.
Confidentiality
The law protects the confidentiality of the client-therapist communication. Information regarding the client may not be released without the written consent of the client. There are exceptions, in which the therapist is required by law to break confidentiality. These include:
Suspected abuse or neglect of a child, elder abuse, or dependent adult.
If the therapist is ordered by the courts to release information as part of a legal proceeding, or as otherwise required by law.
If a client intends to harm him/herself, the therapist will make every effort to procure their cooperation in the interest of the client's safety. If a client does not cooperate, additional measures may be taken without their permission for the safety of the client.
Common Questions
Is therapy right for me?
Therapy requires a certain amount of commitment, however if you are willing to do the work, therapy can be one of the most positive, life-changing and worthwhile experiences you ever have.
People often experience unexpected changes in their lives that are difficult to understand, while others require help with overwhelming emotions. In many situations, coping skills are often destroyed by feelings of fear, despair, anxiety or guilt. Therapy can provide support and problem-solving skills to deal with many of the issues that most people experience at some stage of life.

What can I expect in a therapy session?
During therapy sessions you can discuss the main concerns or issues that led you to seek therapy. Most individual sessions last for 50 minutes. Occasionally clients may prefer a longer session. Sessions are usually on a weekly basis. Clients in a crisis situation may require more than one session per week until the crisis subsides. Between therapy sessions, clients may be asked to complete certain tasks e.g. practicing breathing techniques or keeping records of behaviours/thoughts. Participation in these tasks will help to maintain the therapy focus between sessions and to build on the learning.
What benefits can I expect from therapy?
People often find that counselling/psychotherapy provides new ways of dealing with difficult situations. Therapy can provide fresh perspectives on difficult issues or family/relationship problems (current or past). The benefits depend on sincere participation in therapy and putting the learning into practice.
Benefits often include:
Finding solutions to the concerns that initially led you to therapy
Skills to improve relationships and communication with others
Methods of managing stress or anxiety
Breaking old habits/behaviours in order to create new healthy lifestyles
Management of anger, depression or other pressures
What if I know something is wrong, but I cannot articulate the problem, can therapy help?
Yes, therapy can help. Clients sometimes come to therapy unsure of the problem. They know that they have difficulty dealing with life in general or relationships. Sometimes, they may overreact in certain situations and are unable to explain the reason. They often feel guilty or depressed without knowing why. Therapy can help to identify the problem. The therapist may assist the client in discovering the root of the problem which may be related to events of childhood or adolescence.